19:17 18.10.2016 | CBM Team
CBM for Youth: Stories of Growth and Success
---
---
Access is a global scholarship program supported by the U.S. Department of State that provides a foundation of English language skills for young people. In the stories below, four of CBM's Access students describe their experience with the program.
Nikolina Rodivojević, 17
English Access Microscholarship Program - 2014/2016, Mitrovica North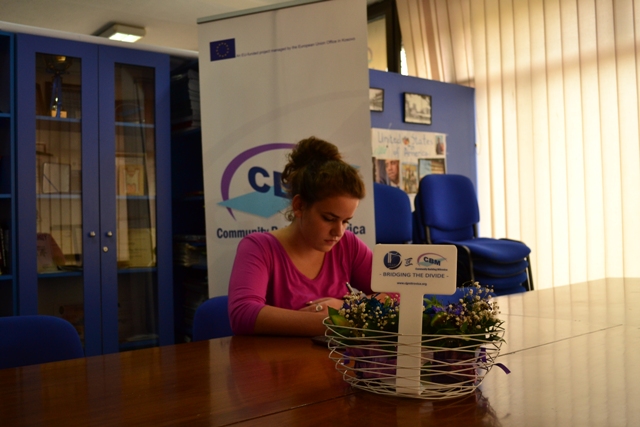 ''Access Program was the best experience for me. And from this experience there are three most important things that I will take with me: first, I am now able to speak, listen and write in English without any obstacle, second, I came to know that there is no difference between us and the children from South, and the third most important thing is all the information we gained for American history, culture and lifestyle. Summer Camp is another part of the program from which I will always have good memories because there I had the chance to develop my skills in English language by practicing with my counterparts and made new friends.In the future hopefully this course will pave my path to go to USA one day.
To complete, I would like to pay tribute to CBM as a great organization, which helps and supports young people like myself to develop''
Agon Gashi, 19
English Access Microscholarship Program – 2014/2016, Mitrovica South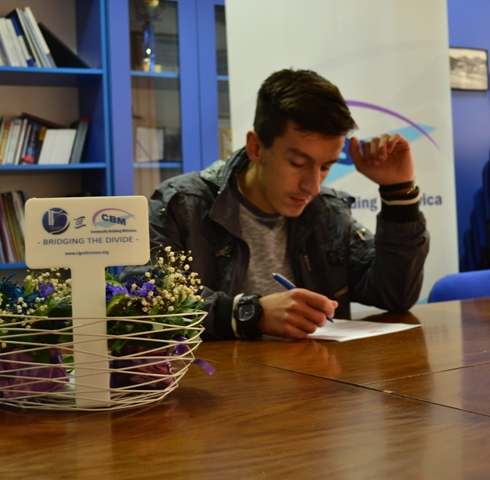 ''During this project I learned hundred of things but the three most important ones are: the history, culture and traditions in the United States, IT skills and friendship bond. And what I loved the most from these three and I quote ''loved'' was the friendship led by most amazing teachers and the most hard-working staff. Through this friendship and fun we learned English, did multiple activities together, and what I'll never forget is that we went through good and bad days together as well. CBM, and Access specifically, represent a family where we do everything together, help, teach and save lives. I am lucky to be a part of this family. The benefits are more than I can think of, but my dream before attending this program was to visit USA once in a lifetime and Access gave me a great foundation to be a great applicant, to visit and study in 'the land of dreams'. Now as a result I am an Access Program Alumni who can speak fluently English, has wide friendships and can take chances – all because I was part of this experience.
So for the millionth time – which is not that much - THANK YOU!''
Masa Saveljic, 17
English Access Microscholarship Program - 2014/2016, Mitrovica North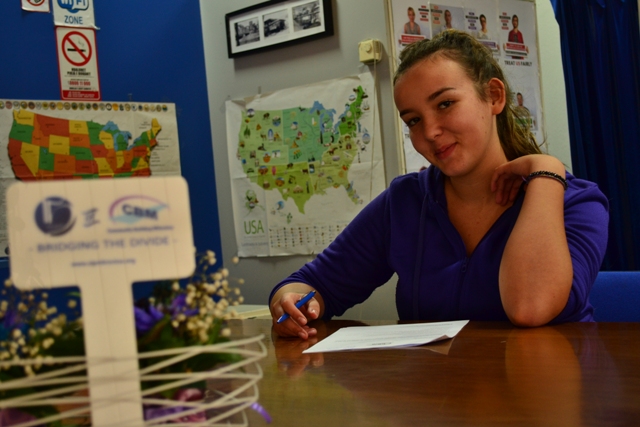 ''By being part of this program we have had a lot of benefits. Just as for all other Access peers, this two-year program has been an exceptional educational experience. There is a big difference between my English of two years ago and now, a difference of my circle of friends as their number has increased and for the first time as a result of this project I have had the chance to know and make friends from Mitrovica South. Basically I have met lots of new people and learned very interesting and important things. Of course, if you ask everybody who has been a part of Access, they will mention as highlight the summer camp where we would spent the most amazing and fun time together or they will speak to you about the important validity of Access Program diploma. But I want to drag the attention to the enhancement activities that provided us with opportunities to engage in discussions, games, community services; personal development activities where we were introduced to topics for career development resources, available opportunities to pursue higher education skills such as: resume writing, application writing, interviewing, etc.
I am sad because I finished the program, but at the same time very happy because I was part of it and also I wish the best for the new Access Program generation.
And in the end, there is the organization that implements the project, CBM - which I want to thank for the time that I have spent there. They have very useful projects and ideas, as well as dedicated staff.''
Arta Pllana, 16
English Access Microscholarship Program - 2014/2016, Mitrovica South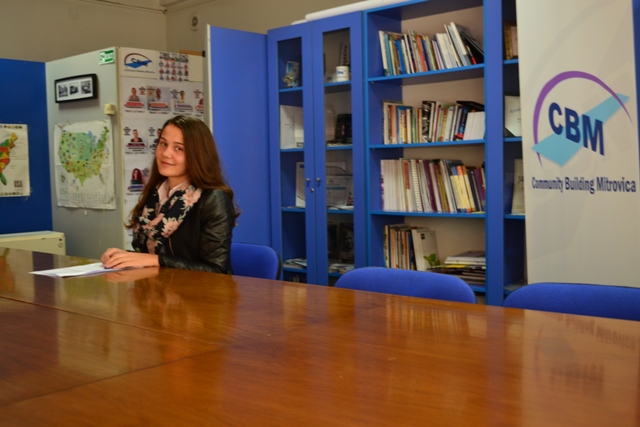 ''Access Program was simply the best opportunity given to me. The reason why I say this is because Access is way too different than other programs or courses I've been in before. There are a lot of things that I liked about Access Program, but the best one is the experience this program gave me. You may ask why? – First, in the beginning of Access I was not fluent in English as I am now. I have improved my English grammar very much in these two years of attendance in this program and I am far better with IT classes as well. But Access to me is much more special than that. We worked with children from kindergarten, with students from special school, learned more about the American culture and traditions and also we had the opportunity to cooperate with North - Access Students. When I first joined the program, it never even crossed my mind that I would meet U.S. Secretary of State Mr. John Kerry - but I did. I met Secretary Kerry within his visit in Kosovo. You see, Access is full of opportunities.
Because of this experience I am more cooperative now .Before I had problems while I worked with people that belonged to other nationalities and now all my prejudices have fallen.Access changed my way of thinking and gave me the chance to make friends from my side and from North too. This friendship means a lot to me because this way I was able to know more about others' opinions, their different way of thinking regarding different issues, and I can say that these things somehow changed me and will benefit me.
Behind this and countless other projects is a never tiring team, the CBM team that makes this organization as successful as it is.''