15:13 28.09.2016 | CBM Team | Project: Women start ups
Women grantees visited successful businesswomen in Kosovo
---
---
33 women awarded grantees from South and North Mitrovica, within ''women start-ups'' project were part of a field visit to successful companies in production and services sector in Kosovo. The group visited "Inspiracija'' a carpet weave business in Mitrovica North, Beauty Center "Teuta's beauty Skincare & Spa" in Prishtina and Hotel "President" in Gjakova, while all these businesses are lead by very successful businesswomen.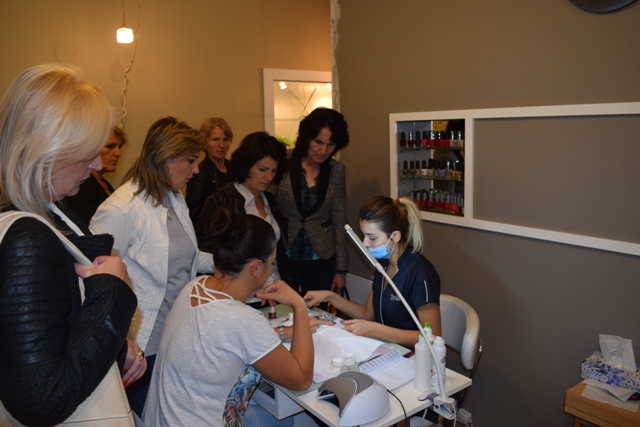 The women talked with the owners and managers of these companies and received useful advices from these highly experienced people in terms of managing and leading a business. On this occasion the grantees had the opportunity to see how these successful businesses are organized, how they are operating, their challenges and obstacles.
The organization of this field visit gave insight in practical steps of doing businesses, and was a complementary activity that contributed further on enhancing the capacities of women grantees in business, and at the same time was an added value for the project success.
Project "Supportive business environment for women start-ups in North and South Mitrovicë/a" is funded by European Union Office in Kosovo and co-funded by Mitrovica South Municipality and MOTT Foundation.