10:39 09.06.2017 | CBM Team | Project: Youth
THE FORMER PRESIDENT OF KOSOVO MS.ATIFETE JAHJAGA GAVE A LECTURE TO STUDENTS OF THE TRANSITIONAL JUSTICE COURSE
---
---
The former President of Kosovo, Ms.Atifete Jahjaga held a lecture for the student participants of the semester course "Transitional Justice: The role of the University in addressing issues of the past". This semester course consists on various components, whilst one of its main elements is the lectures component, through which is enabled the education of students of the University of Prishtina on the field of transitional justice.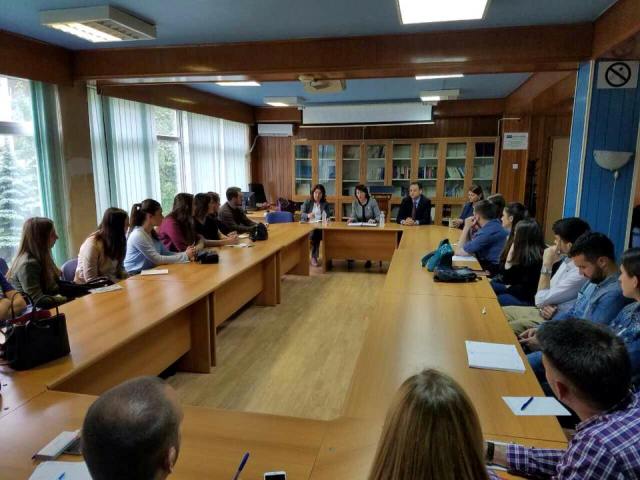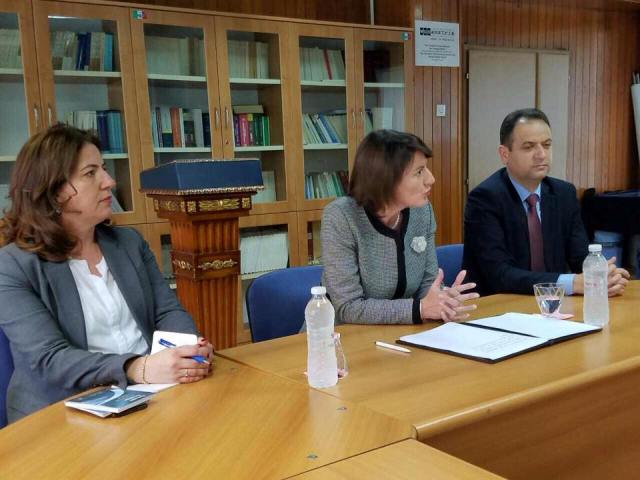 In her note addressed to the students, Ms.Jahjaga explained the challenges of the institutions on the appliance of the transitional justice mechanisms. Further in the course of her lecture, Ms.Jahjaga was more focused on the issue of the survivors of sexual violence from the last conflict in Kosovo, as it's estimated that the number of this form of violence reaches 20,000 to 22,000 women and men. Thus, the former President revealed her experience on addressing the issue of the survivors of the sexual violence, and the numerous meetings she held as a president with representatives of local and international institutions in order to putt this issue on the forefront of the political attention. She informed the students that on this regard within her constitutional and legal competencies, she established the National Council for the Survivors of Sexual Violence, which despite the conclusion of its mandate; it is still active in regulating and advancing the status of the survivors of the sexual violence.
Eventually, the students were amazed by the experience and hard work of the former President, who played an important role not only as the leader of the country, but also as lobbyist/activist, as a woman and as a citizen of the Republic of Kosovo.
The project "Transitional Justice: The role of the University in addressing issues of the past" aims to build the competencies of University of Prishtina through a program that will enable education of students in transitional justice, as a way to contribute towards peace building based on the values of human rights, cultural understanding, and community as a key factor for peace building. This project is implemented by Community Building Mitrovica (CBM) and University of Prishtina "Hasan Prishtina" – Faculty of Law, and is supported by the Royal Norwegian Embassy in Kosovo.