13:02 09.06.2017 | CBM Team | Project: Media
RAISING ELECTORAL PARTICIPATION THROUGH MUSIC
---
---
A concert featuring young artists from Mitrovica Rock School headlined the final days of the sensibilization campaign ''Vote and Watch: Elections 2017''. The concert was organized by Community Building Mitrovica in the main square in Mitrovica with the purpose on promoting citizen active participation in the upcoming Kosovo election process.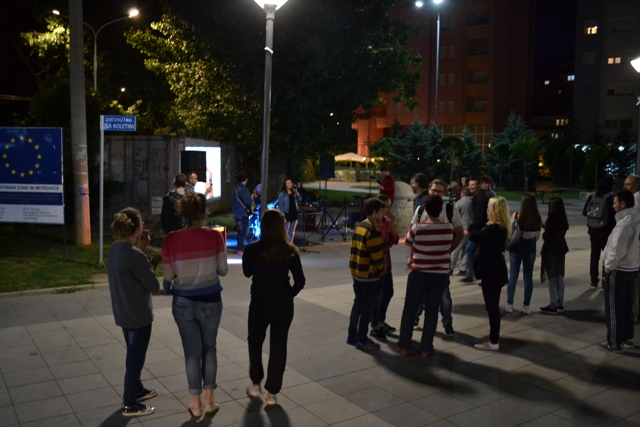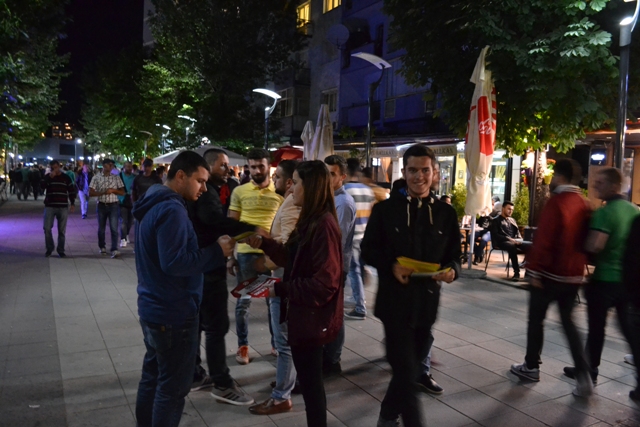 This activity was composed by two components: the artistic performance through which was aimed to attract the attention of the citizens, whilst the second component was the dissemination of the promo material encouraging the citizens to vote and observe the voting process by reporting any irregularity.
The concert marked one of the most important campaign activities, while since the beginning of the week CBM volunteers have been on the field, reaching out to citizens and reminding them about the importance of their active participation in the elections.
CBM is one of the partner's of Kosovo Foundation for Open Society (KFOS) and Columbus Institute on the implementation of the campaign "Vote and Watch: Elections 2017", through which citizens can become an active part of the electoral process by reporting any irregularity they see during the voting day by sending free of charge SMS to 500 88.