16:24 02.05.2017 | CBM Team | Project: Youth
MARKING EARTH DAY WITH THE PUPILS OF THE SPECIAL SCHOOL ''NËNA TEREZA''
---
---
Within the various activities that Access Program students organized to mark Earth Day, they also managed to visit the Special School "NënaTerezë" in Mitrovica South.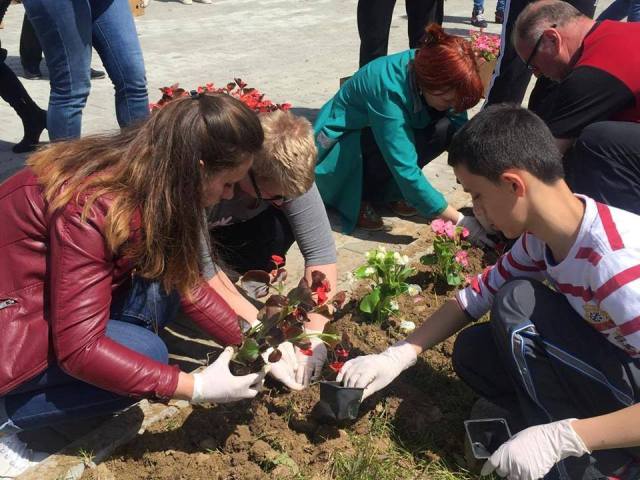 The Access Program students spent time with the pupils of the special school, planted flowers in the school's front yard and discussed the importance of Earth Day. Everyone enthusiastically joined in the activity, happy to spend the sunny day outside. The students, teachers and staff of the school greatly enjoyed the visit and invited Access Program students to visit them often in the future and to conduct other activities together.
'The English Access Micro-scholarship Program' is supported from U.S. Department of State's Bureau of Educational and Cultural Affairs, and implemented by Community Building Mitrovica.