14:54 30.03.2017 | CBM Team | Project: Good governance
HEAD OF EU OFFICE IN KOSOVO MEETS CSO REPRESENTATIVES IN MITROVICA
---
---
On 30 March 2017, the Head of EU Office in Kosovo Mrs. Nataliya Apostolova had a meeting with representatives of civil society organizations (CSOs) in Mitrovica. The event was also attended by the representatives Community Building Mitrovica, Mrs. Florentina Hajdari Hajra and Mr.Nemanja Nestorovic.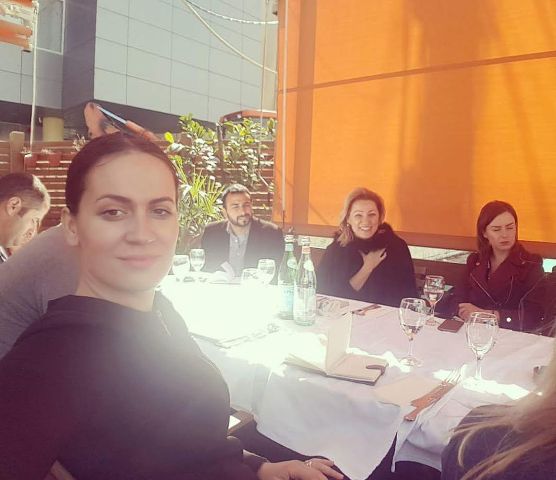 This meeting gave to the CSOs an opportunity to exchange views and discuss various questions of mutual interest with the EU high representative in Kosovo. The participants touched upon such issues as: the Brussels Agreements, concretely the confusions residents of Mitrovica have about personal documents, marriage certificates, car plates, cadastre books, etc. CBM representatives informed Mrs. Apostolova about the CBM ongoing projects and new ideas, and discussed about the importance of the EU support for civil society sector in Mitrovica region.
CBM recognizes the importance of regular communications with stakeholders and it's looking to expand and deepen its interaction with all partners.