10:00 13.12.2016 | CBM Team | Project: Good governance
CONSULTATIVE MEETING REGARDING THE COOPERATION BETWEEN GOVERNMENT AND CIVIL SOCIETY
---
---
Community Building Mitrovica in co-organization with CiviKos Platform, supported by the TACSO-office in Kosovo, on December 9 organized consultative meeting with civil society organizations from Mitrovica region.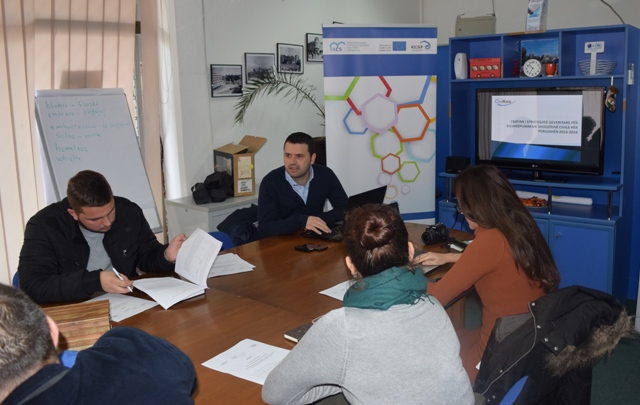 The purpose of this meeting was the presentation of the report: The implementation of the Governmental Strategy for cooperation with Civil Society 2013 – 2017, from the CiviKos secretariat perspective.
Following the presentation of the report, in the meeting was discussed more in details about the implementation of this governmental strategy, challenges and accomplishments, as well as the necessity for the continuation of a structured cooperation between the government and civil society in the future.