12:02 12.04.2017 | CBM Team | Project: Women
CBM HOSTED A MEETING WITH THE MINISTER OF JUSTICE, DHURATA HOXHA
---
---
Minister of Justice, Dhurata Hoxha, visited Community Building Mitrovica and met with representatives of local Non-governmental Organizations working on women issues to discuss inheritance rights for women in Kosovo.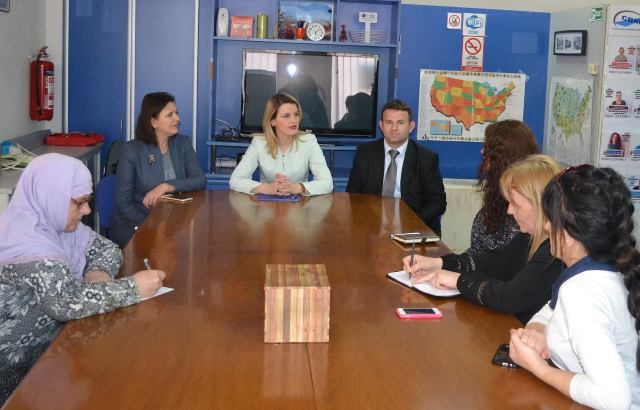 Within the meeting, Mrs. Hoxha informed the participants about the actions initiated by the Ministry, which include provisions for free legal aid for women who are in property disputes, as well as more accessible inheritance sharing processes for women.
CBM's representative, Florentina Hajdari Hajra commended the initiatives, as she emphasized ''the necessity for further stimulus policies aiming to raise awareness that women equally with men have the right to inheritance''. Such recommendations were also proposed by the present NGO representatives.