10:36 15.06.2017 | CBM Team | Project: Youth
CBM HOLDS LECTURE ON LEGAL RIGHTS AND ACCESS TO JUSTICE IN SKENDERAJ
---
---
Community Building Mitrovica organized a lecture in the high school ''Hamez Jashari'' in Skenderaj as part of its 'Demand for Justice' program outreach activities, designed to educate young people on their rights and the possibilities to exercise these rights within the existing legal justice system.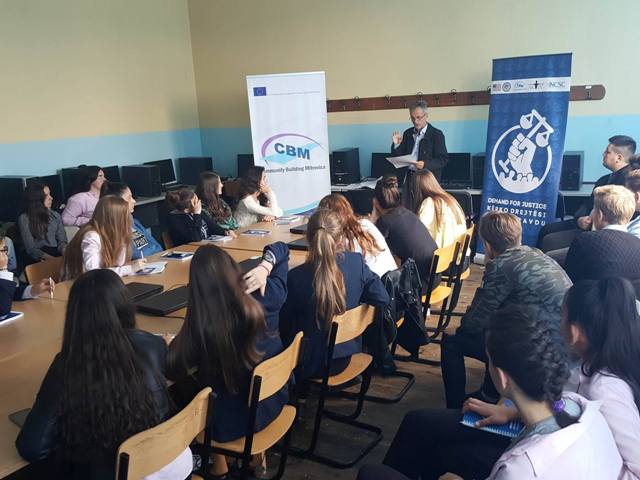 In this activity a group of more than 25 students were introduced with the concepts of justice, mechanisms to access justice and public accountability. The participants were also informed regarding the extra curricula activitywithin the project: the Idea Farm Competition where they could apply with ideas for different initiatives and actions demanding justice.
The Demand for Justice Program is funded by the U.S. Department of State/INL and implemented by the National Center for State Courts to support the development of robust, evidence-driven demand for justice in Kosovo. Through D4J, NCSC is mobilizing CSO partners to act as agents of change to foster accountability, transparency, and integrity in the justice sector.
For more information, see www.demandforjustice.org.