14:03 19.08.2016 | CBM Team | Project: Media
CBM continues to support civil society organizations
---
---
Mitrovica 19.08.2016: Civil Society Organizations (CSOs) have an important role and responsibility in the development of the society. Therefore much more needs to be done to strengthen this sector in different levels.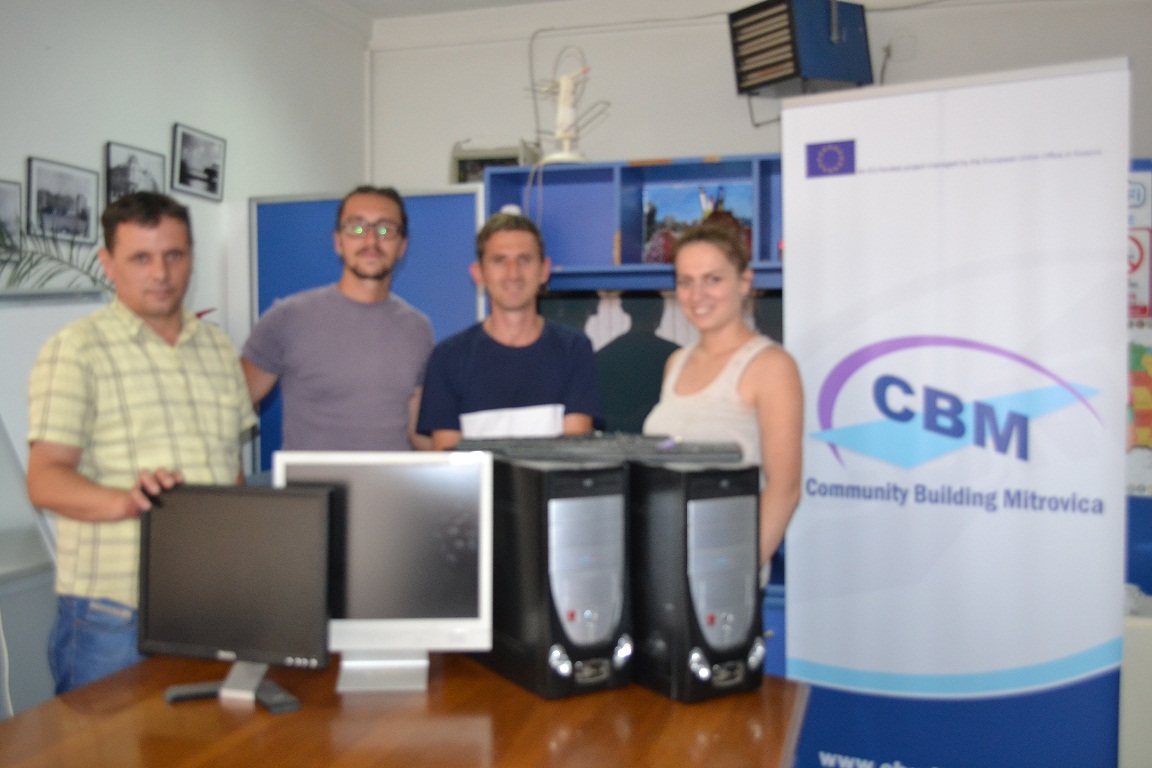 In this regard Community Building Mitrovica modestly continues to support CSOs in Mitrovica region. After donating 5 computers for 4 NGOs that operate in South and North Mitrovica, the next beneficiary of two sets of computer equipment, was the newly established NGO ''Civic Initiative - Skenderaj''. Representatives of this NGO expressed their appreciation to CBM as this donation will be used to operate their office and boost capacities.
As part of its objectives Community Building Mitrovica intends to broaden and intensify its cooperation with NGOs and work towards the strengthening of civil society.