19:00 21.04.2017 | CBM Team | Project: Youth
CBM CELEBRATES EARTH DAY THROUGH VARIOUS ACTIVITIES WITH YOUNGER GENERATIONS
---
---
April 21, was a day filled with activities and fun for the kids of the kindergarten 'Lane' in Zvecan, and the kids of the kindergarten 'Gëzimi Ynë'' in Mitrovica South.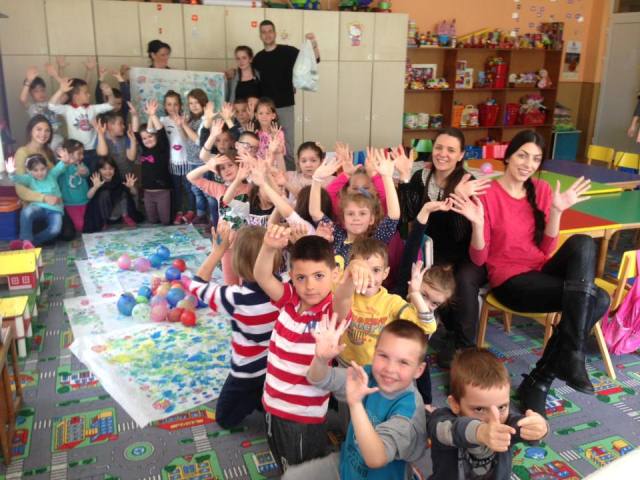 In celebration of Earth Day 2017, the students of Access Program visited and held a variety of activities with the kids of these two respective kindergartens. Throughout the visits, the kids picked-up creative ways on how they can do their part to take care of the environment and protect our home planet. Thus, they were instructed by the students on how to plant seeds and also made the globe using watercolors and air balloons.
In the past, through Access Program, CBM has organized similar activities aiming to inspire younger generations to be more environmentally friendly.
Each year, Earth Day—April 22—marks the anniversary of the birth of the modern environmental movement in 1970.
'The English Access Microscholarship Program' is supported from U.S. Department of State's Bureau of Educational and Cultural Affairs, and implemented by Community Building Mitrovica.