18:21 22.12.2016 | CBM Team | Project: Media
CBM CELEBRATED ANOTHER YEAR OF SUCCESS IN COMMUNITY BUILDING
---
---
Community Building Mitrovica hosted an end of the year event to bring together partners and associates who have contributed to achieving joint annual results and to discuss continuous further cooperation and opportunities for future projects.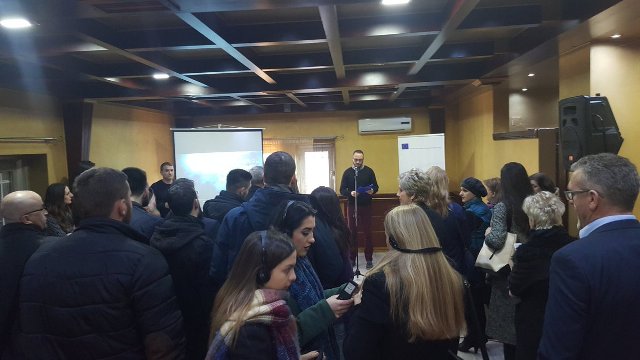 The opening remarks presenting the results achieved through the work of Community Building Mitrovica during 2016 were delivered by CBM representatives Nemanja Nestorović and Florentina Hajdari Hajra.
''CBM has more than fifteen years experience of active engagement in the Mitrovica region and Kosovo, aiming to identify and advance common interests of citizens through facilitation of interethnic dialogue and advocacy, as well as strengthening civil society and ensuring accountability of the institutions'' – said Mrs. Hajdari Hajra.
CBM works under three main programs - Good governance, Human Rights and education, and Bridging the divide. Within these programs several projects have been implemented, through which 23 NGOs from Mitrovica region have received grants, 33 women from North and South Mitrovica have started or enhanced their businesses with grant support from CBM, totaling 112,000.00 EUR, 40 youngsters have advanced their English language skills graduating from the English Access Microscholarship program, and 40 new students have been inducted to the program.
''CBM will continue to work on these three specific programs, trying to fulfill its mission and vision, based on the strategic planning and goals which were recently revised.'' – noted Mr. Nestorović.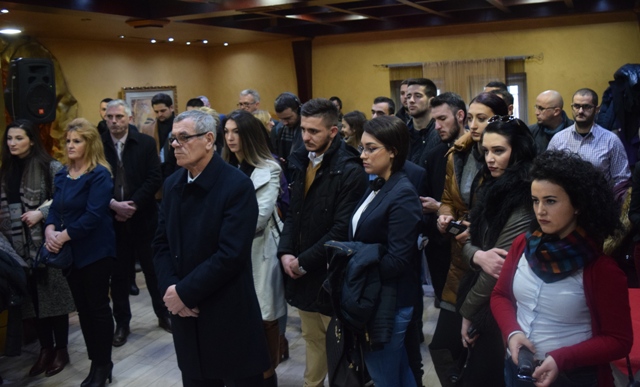 CBM representatives thanked the donors, partners, stakeholders and individuals who have been part of the Community Building Mitrovica work, and expressed hope to continue the successful partnerships. This meeting served once again for CBM to receive support by its partners for future projects. This was reconfirmed by the newly elected Vice-Mayor of Mitrovica South Municipality Mr.Faruk Mujka, as well as other partners as: UN Habitat, other non-governmental organizations from the region of Mitrovica that are also part of Mitrovica Region Monitoring Team, women grantees within the ''women start-ups' project, and youth.
In the end of this event the documentary prepared for the CBM's 15th Anniversary was displayed for the audience.