13:06 23.02.2017 | CBM Team | Project: Youth
CBM AND AKTIV SEAL COOPERATION WITH NATIONAL CENTER FOR STATE COURTS (NCSC)
---
---
Community Building Mitrovica and AKTIV singed a grant contract with National Center for State Courts (NCSC) for the implementation of the program Demand for Justice.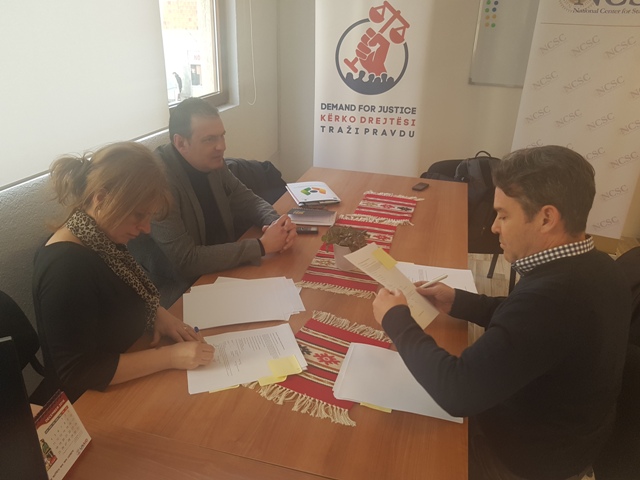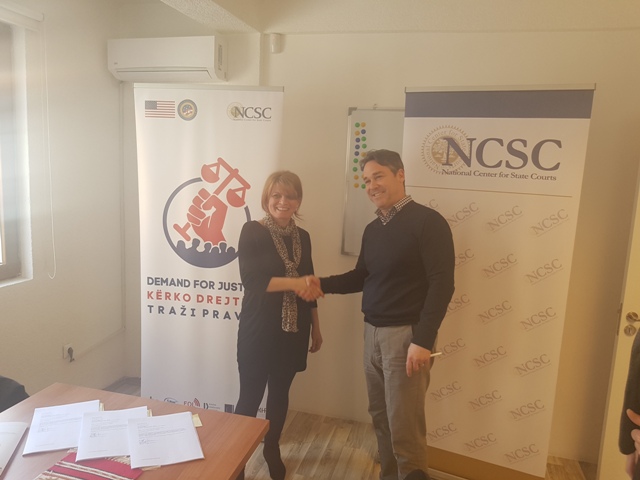 Within this program CBM and AKTIV will implement a project as a result of which university and high school students will be engaged through lectures, public debates, advocacy trainings and other activities to bring justice closer to the citizens.
The overall project goal is to increase access to justice in Mitrovica region through joint activities of all communities. The project is designed to educate young people on their rights and the possibilities to exercise these rights within the existing legal justice system.
NCSC was awarded a new grant by the U.S. Department of State, Bureau of International Narcotics and Law Enforcement Affairs, to support the development of robust evidence-driven demand for justice in Kosovo.