15:10 06.05.2017 | CBM Team | Project: Good governance
ACTIVE CITIZENSHIP IN DIFFERENT LOCALITIES OF KOSOVO
---
---
On May 4thGAP Institute and Community Building Mitrovica organized a conference on the topic "Active Citizenship in Different Locations of Kosovo". Within this event the report "Organized Communities: The Role and Importance of Active Citizenship" was presented.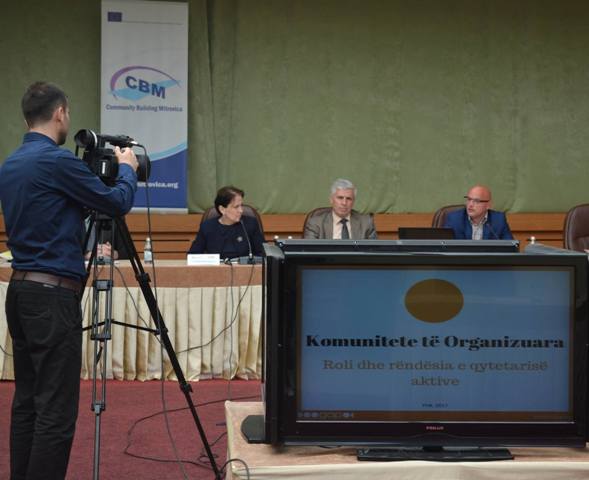 The report unfolds various initiatives of the residents of Korishë and Lubinje e Epërme of Prizren, Smirje and Stubllë of Vitia, Dobërçan of Gjilan and Koretin of Kamenica, that have overcome the political and ethnic divisions and have created mechanisms to make their habitats more ecological, more functional and more organized.
The conference was organized in Mitrovica and present in the conference were the representatives of villages and localities of Mitrovica, Vushtrri and Skenderaj, and high representatives of these municipalities. The event was a great opportunity to discuss and share good practices from various localities in Kosovo where community is organized to perform volunteer work for general interest.