15:30 21.04.2017 | CBM Team | Project: Youth
Access program students enjoyed "Earth Day" activty with kids from Zvecan kindergarten "Lane"
---
---
Today at 21st of April ,Access program students organized joint activity with kids from Zvecan kindergarten "Lane" in order to celebrate "Earth Day".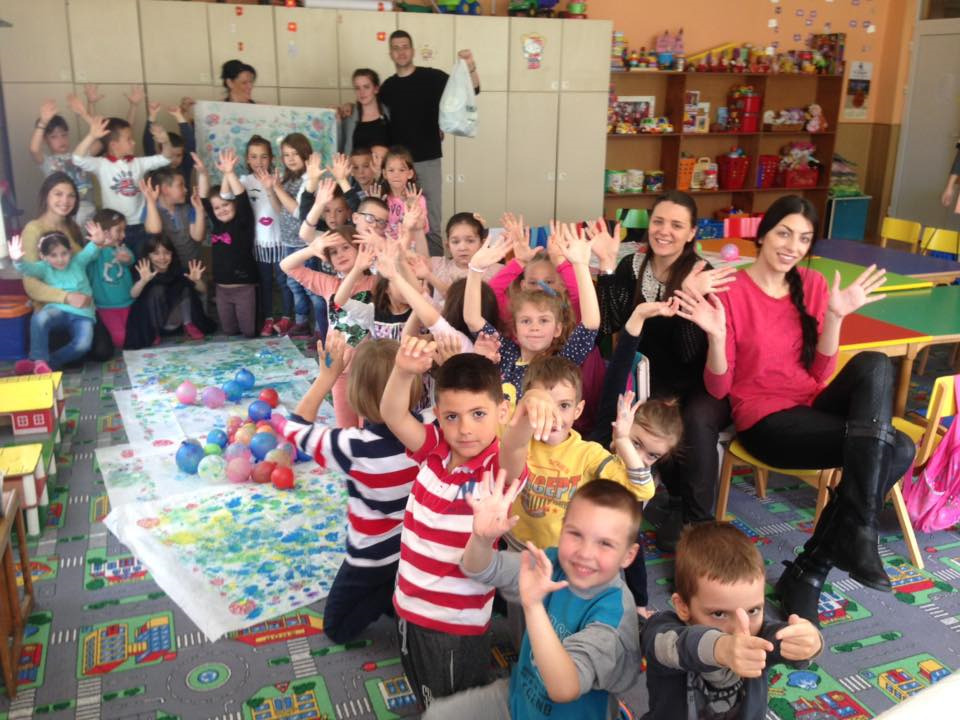 Kids followed the instruction on how to plant seeds and have same talks with Access program students about the importance to take care of their own planted flowers at their home and their environmental. Another activity was making the globe using water colors and air balloons. These activities were very satisfying and enjoyable to everyone. At the end of the activity kinds repeated what they learned from this activity and promised us to keep the environment clean every day. Thank you to the kindergarten director, thank you to their teachers and of course to happy kinds and their happy faces today.
Happy Earth Day!