16:20 24.05.2017 | CBM Team | Project: Women
A NEW ASSOCIATION HAS BEEN ESTABLISHED WITH THE GOAL OF SUPPORTING WOMEN ENTREPRENEURS IN MITROVICA
---
---
On 24th of May, in the framework of the project ''Empowering Women through Entrepreneurship in Mitrovica'', CBM in cooperation with NGO Inspiracija organized the second workshop with the women entrepreneurs from Mitrovica North and South. This workshop was a continuation of the previous one, on which the first bases for the creation of the Women Entrepreneurs Association were settled.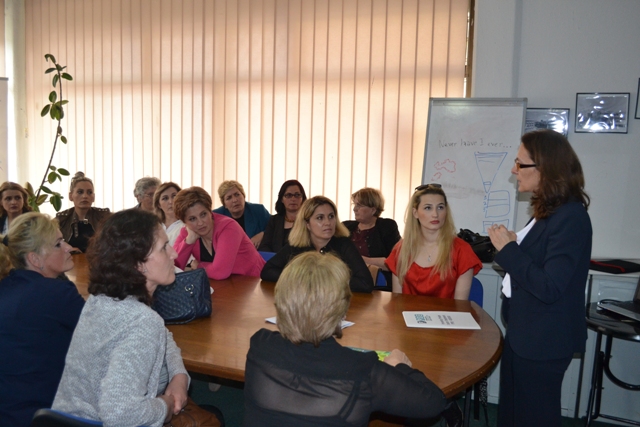 A group of 30 women from Mitrovica participated in this respective workshop themed: ''Creation of the Association of women entrepreneurs from Mitrovica North and Mitrovica South''. The objective of the workshop II was to provide an opportunity for participants to gain in-depth information's upon the registration procedures of the association and establish a networking platform of collaboration among the participants. Apart of finalization of the rules and procedures of the establishing the association, these workshops further are designed to enrich entrepreneurial skills of women and help them improve business practices.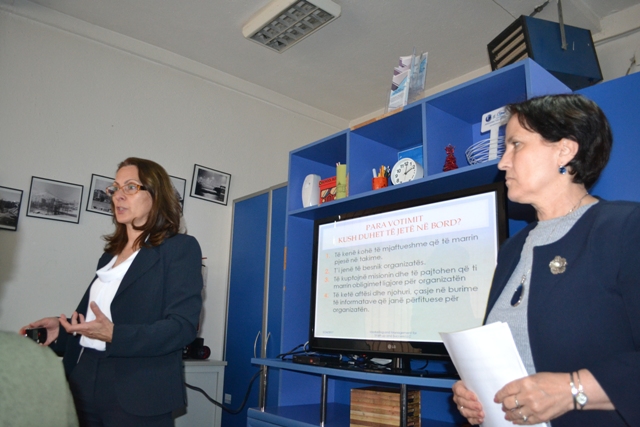 In conclusion, as a result of the workshops organized the women entrepreneurs selected the headship and the leader of the association, and officially applied for registration of the AWE (Association of Women in Entrepreneurship) on the Ministry of Public Administration.